It's been a tough year for coaches of most professional sports, especially our professional members. In order to keep up their interest, passion and to help them further expend their knowledge and coaching excellence, ISIAsia would like to offer our first "virtual coaching" workshop to our valid Professional members. Details as below: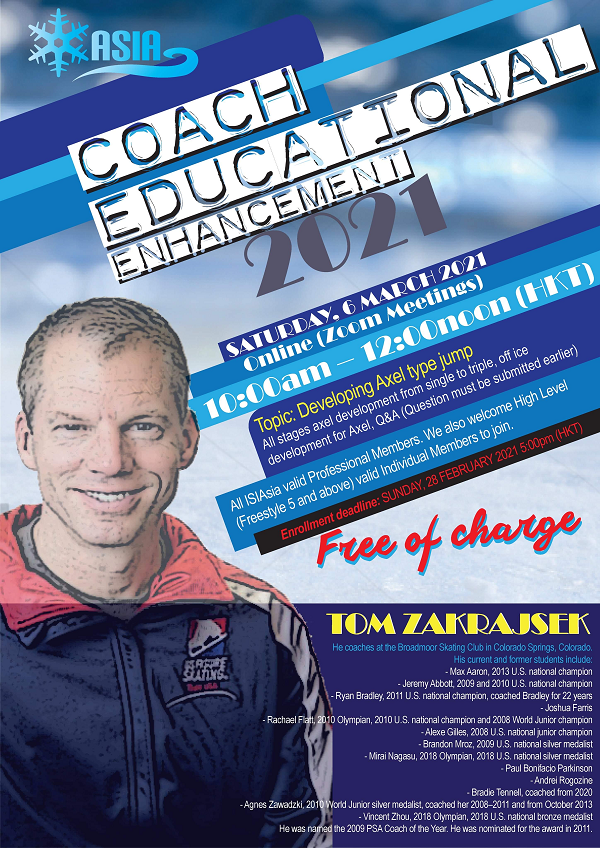 Date:
Saturday 6th March 2021
Time:
10:00am – 12:00noon (HKT)
Topic:
Developing Axel type jump
Guest Speaker:
Mr. Tom Zakrajsek
Who can join:
All ISIAsia valid Professional Members. We also welcome High Level (Freestyle 5 and above) valid Individual Members to join.