ISIAsia Championship Series
Ice Skating Institute Asia is proud to announce an introduction of a new ISIAsia Competition Point System.
Starting from January of each year, all the points earned from 5 annually chosen events on the ISIAsia calendar will be totalled and credited towards an ISIAsia Skating Ranking.
This ranking will recognise:
Skaters (Individual Members)
Coaches (Professional Members)
Ice Rinks (Administrative Members)
Main Objectives:
To encourage skaters in Asia to participate in more competitions and events
To encourage coaches in Asia to send more skaters to competitions and events
To recognise and build Asian coaches' credentials
To encourage the ice rinks in Asia to support and promote Regional ISIAsia competitions to their skaters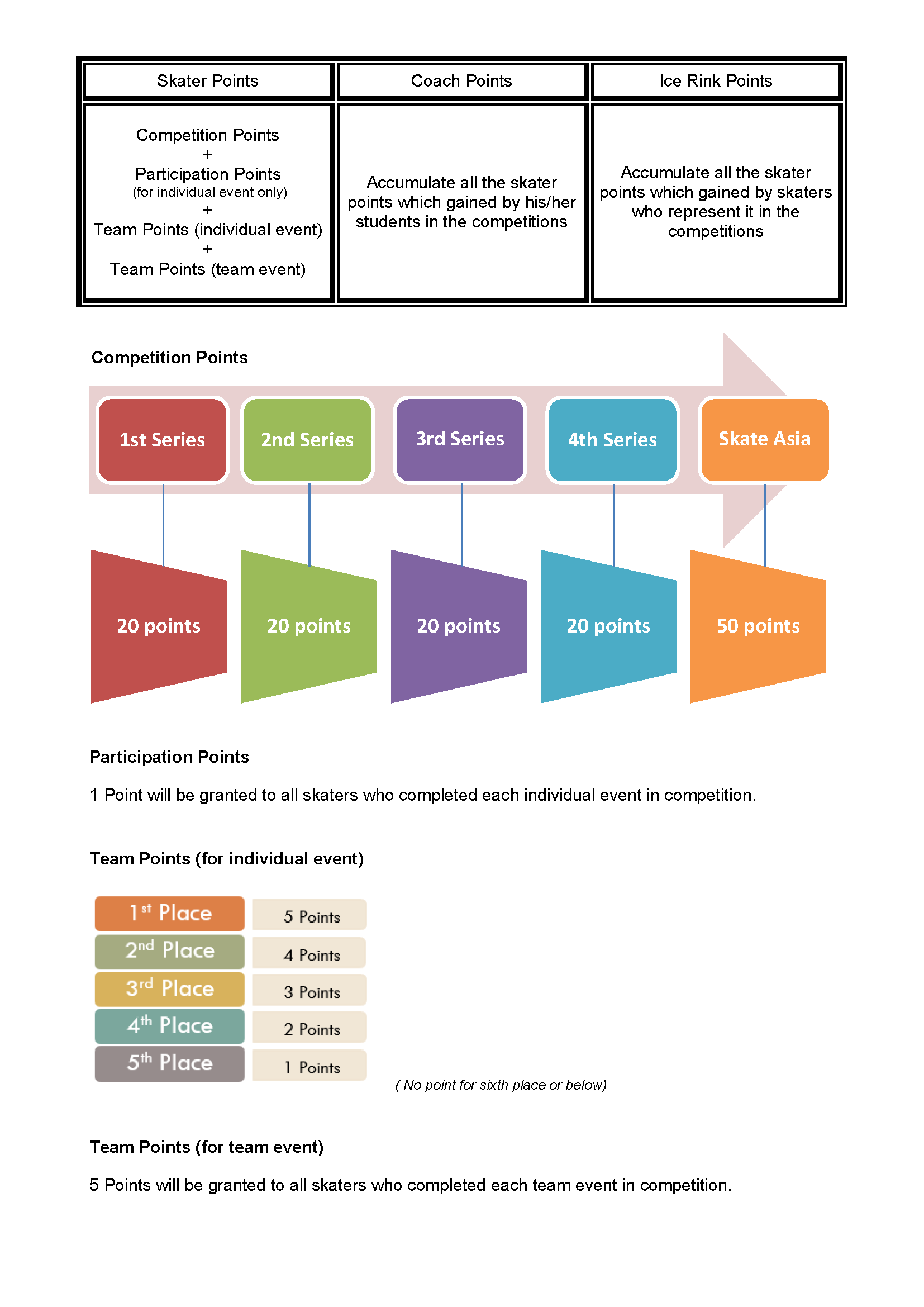 In case of disputes, ISIAsia reserves the right to make the final decision.