Dear members,
Please note the below amendment of testing procedures with immediate effect: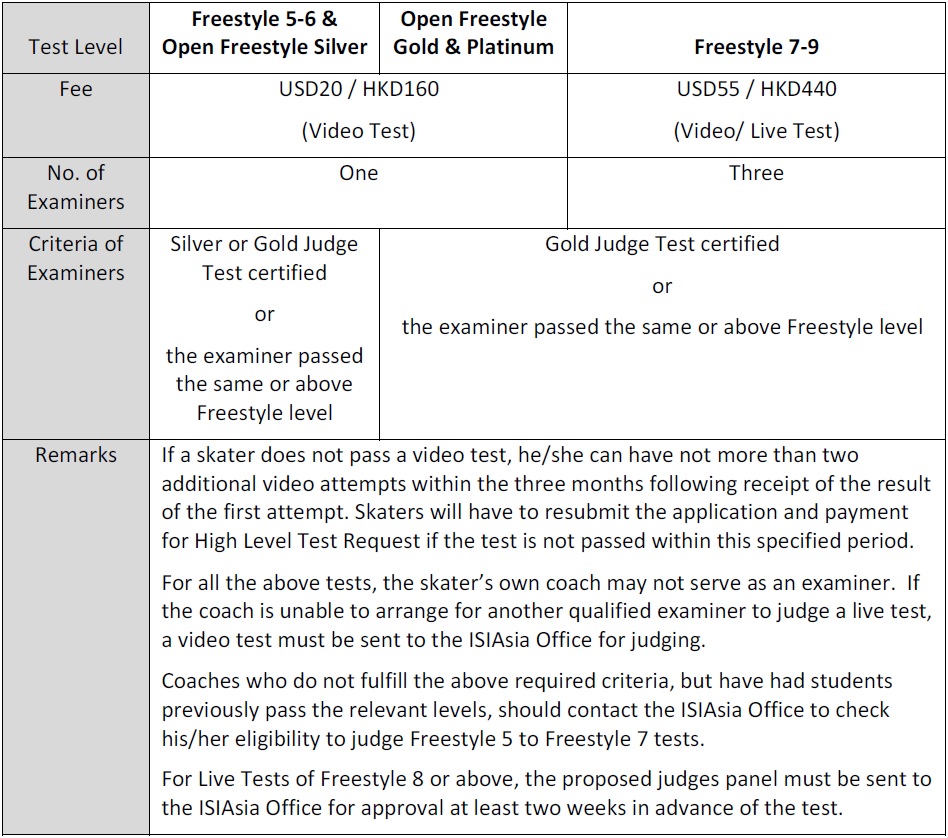 Please contact the ISIAsia Office for details of Freestyle 10 testing procedures.
For enquiries, please contact us or visit our website at www.isiasia.org . For tests other than Freestyle, please contact us at members@isiasia.org for more information.
Ice Skating Institute Asia

Note: If an ISIAsia Ice RInk has its own judges who meet the above required qualifications for Freestyle 5-7 tests, they can be the judge/s for those levels as long as they are not the skater's own coach and not necessary to submit video to ISIAsia Office for judging.